starting at $400,000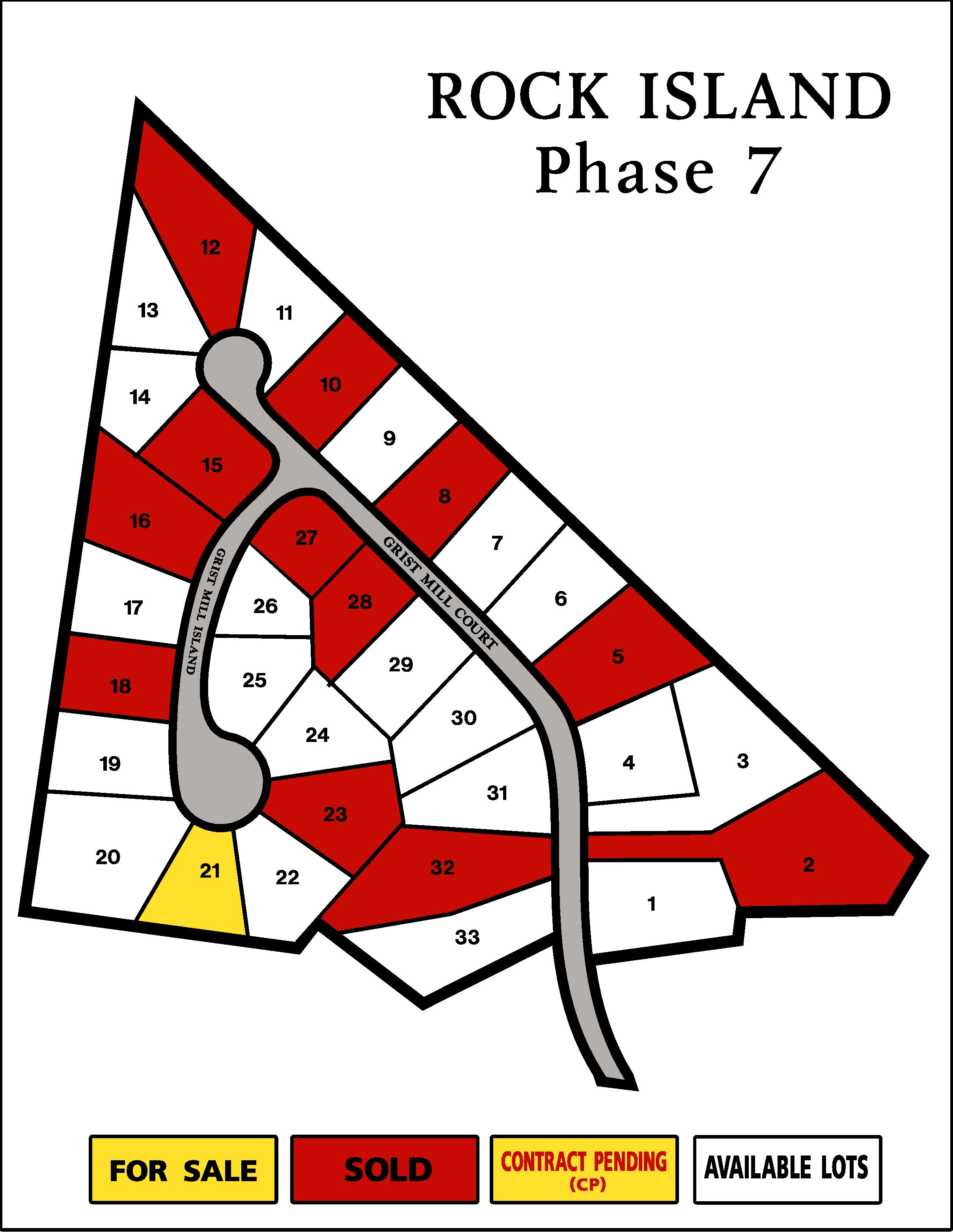 Captivated by the uniqueness of this virgin land, developer Mike Bowden designed a community that would enhance rather than destroy what nature took centuries to build. Rock Island is approximately 360 acres of serene woodland, hugging the western shoreline of Lake Oliver and the Chattahoochee River. Developed with the "design with nature" concept, Rock Island home sites create a cohesive, private escape, with homes nestled within the natural landscape of Rock Island's beautiful land.
Phenix City's premier subdivision, Rock Island offers peacefulness, tranquility, and easy accessibility to Lake Oliver, regardless of if you choose a waterfront home site or one of our more private and secluded interior home sites. Come "over the river and through the woods" to Rock Island Landing.
Utilities: All available location underground.
Electric – Alabama Power Company
Natural Gas – Alabama Gas
Water – Phenix City Utility Company
Telephone – South Central Bell
Sewer – Phenix City
Cable TV: Provided by Cable TV of East Alabama
Schools: Public school systems: Smith Station (Lee Co.) or Phenix City Schools (Phenix City) Private schools located nearby are St. Patrick, Glenwood and Brookstone